Gal Gadot shares SEXY pictures
al Gadot the Israeli actress, producer and model was crowned as Miss Israel. She has been an international face, garnering all the acclaim and popularity. Her first big role came from Fast & Furious and she has bagged some big roles in films Batman Vs Superman: Dawn of Justice, Wonder Woman, Justice League etc.


Gal is a dancer with great experience in jazz and hip-hop and she utilized these skills too whenever she got an opportunity. She started off as a model and later migrated to acting and won a lot of laurels for it. She has been part of many beauty pageants too in her attractive career.

Gadot has a pretty face, effervescent smile, and enduring persona. Her aura is unmatchable and she loks hot in her well-dressed avatars.
Today we talk of her bikini looks which are not only stunning but also give her an added charm.

As not only one of the biggest stars in Hollywood, but a mother of three, Gal Gadot is just about as busy as a person could be. Still, luckily for her and for the rest of us, the Wonder Woman star still finds time to chill out by the pool. Over the weekend, Gadot posted a series of shots of herself relaxing by the pool in a string bikini.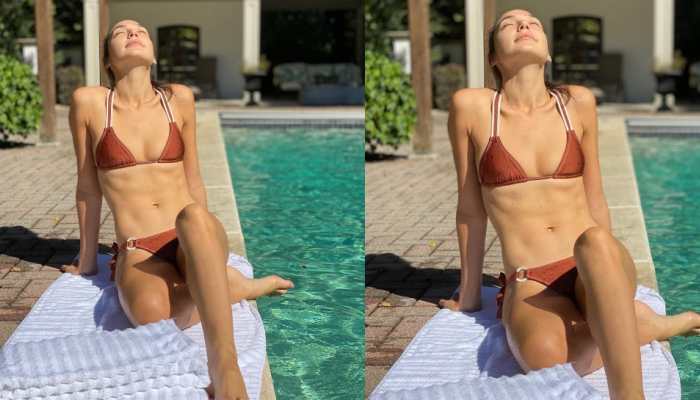 Though she received modeling offers while in high school, she opted to work at the local Burger King instead. "I was like, 'Posing for money? Ugh, it's not for me,'" she told RS.